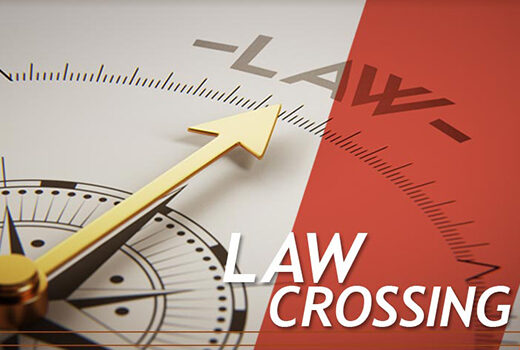 Excerpt from the article in LawCrossing:
Professional Overview
William A. Sugarman, Esq., is the Founder and President of Astor Professional Search (APS), an attorney placement firm based in Chicago, IL. For almost fifteen years, Mr. Sugarman has been engaged in the successful placement of partners, associates, in-house counsel, practice groups, as well as consultation with respect to law firm mergers. His firm works with prominent local and regional law firms and corporations in the Midwest and nationally, with a particular focus in Chicago, New York, Los Angeles and San Francisco.
Prior to establishing APS, Mr. Sugarman had extensive legal and business development experience, including practicing law with a prominent national litigation boutique, working as corporate in-house counsel with a division of Aon Corporation, and working in a business development role with Thompson Financial (now Thomson Reuters). His business development background, transactional, and litigation experience, combined with his extensive attorney relationships in a variety of professional environments, has given APS a clear advantage in the marketplace.
After spending over a year as a principal with another legal search firm, Mr. Sugarman established APS. His main inspiration for the genesis of APS, and the foundation of its strategic philosophy is a simple yet critical concept: "Maintain the highest degree of personalized attention with each and every candidate or client." While it may sound basic, Mr. Sugarman's personalized method, which intrinsically embraces a comprehensive, interactive, and consultative strategy, has resulted in a considerably higher level of consistently successful legal placements year over year. It also remains one of the significant elements separating APS from the many numbers-focused legal search firms with more of a "factory" approach throughout the United States.
Mr. Sugarman is active in the community. He is a member of United to End Genocide (formerly Save Darfur Coalition), a Board Member of the Anti-Defamation League, a member of the Centennial Community Scroll of the Jewish Federation/JUF of Metropolitan Chicago, and he is a Windy City Member of the American Israel Public Affairs Committee. His firm, APS, has also supported both CARPLS and the Cabrini Green Legal Aid Society, which are legal aid services for low-income residents.
Mr. Sugarman was born and raised in Chicago, IL. He received his B.A. in Communication from the University of Illinois, where he was a member of the Sigma Iota Lambda Pre-Law Honorary and a member of the Sigma Alpha Mu Fraternity. Mr. Sugarman earned his J.D. from Chicago-Kent College of Law, where he was the recipient of the Roy H. Olson Academic Scholarship. He made the Dean's List during undergrad and while studying at law school.
Mr. Sugarman resides in the northern suburbs of Chicago with his wife, Nicole, and their son and daughter. In his spare time, he enjoys international travel, live music, tennis and Chicago's world-class restaurants. He's also a life-long (and tortured) Chicago Cubs fan. Mr. Sugarman is also a frequent diner at Chicago's Joe's Stone Crab, and his most recent inspirational book is Andre Agassi's Open: An Autobiography.
Mr. Sugarman's Successful Career Path and Tips for Legal Recruiters
What does it take to become a successful legal recruiter? Mr. Sugarman said a successful legal recruiter must have excellent communication skills, which consists of about eighty percent listening vs. talking. He continued to say that a recruiter should possess tremendous tenacity and have a very thick skin. Mr. Sugarman also emphasized that it is critical to operate with the highest level of integrity, possess excellent organizational skills, as well as the ability to examine issues and strategies from multiple angles.
How has Mr. Sugarman's legal experience helped him in the legal recruiting industry? "I have the ability to be more strategic when consulting with my clients and candidates. I can uncover issues that aren't necessarily present at the outset and I can anticipate and overcome potential objections. I can also routinely tap into the extensive writing skills, and analytical skills that were developed during law school and apply them to my profession."
What motivated him to work as a recruiter? Mr. Sugarman noted that life is too short not to do something about which he's passionate. He also has the opportunity to leverage his legal and business development background to help individuals attain fundamentally better positions. Mr. Sugarman added, "I am the catalyst for helping my clients and candidates to achieve a win-win. At the same time, I'm developing long-standing professional and personal relationships with them, since the decision is often such a personal one on both sides."
What advice would Mr. Sugarman give to someone who's brand-new to his position? He noted:
"My best advice for new legal recruiters is to absorb as much information as possible, which requires a significant amount of time learning every aspect of this industry. When new recruiters speak with their clients and candidates, they should try to refrain from lecturing and pitching. Instead, a recruiter should listen carefully and exhaustively in order to gain the deepest level of understanding, and ultimately to achieve a higher appreciation for what it takes to be successful in this business."
What information does he wish he had when starting out? "I wish I had someone like me as a mentor." Mr. Sugarman explained that before he entered the legal search field, he contacted dozens of recruiters nationally, but very few really stood out. He knew that with his extensive business and legal development expertise, he would be able to make a deep positive impact in the industry. 
What's one of the things that Mr. Sugarman finds most challenging about his job? "I don't have enough time in the day to accomplish everything that I want to do."
What is the businessman known for professionally? "Our team at APS uses a highly personalized interactive approach to get to know our clients and candidates well. Only then can we effectively understand their long-term goals."
In regard to what makes a great candidate, Mr. Sugarman stated, "Aside from having a consistent track record of success, a great candidate is someone who is also responsive and candid in their communications as well as open-minded in listening to and applying strategic advice. A great candidate typically also has excellent leadership qualities as well as a high-level of confidence derived from their successful track record."
What are his strengths as a recruiter? "1) My ability to uncover and identify a candidate's true long-term goals. 2) My ability to effectively prepare my candidates for interviews where they can truly maximize their probability of success. 3) Having a knack for ensuring that my candidate's personality and growth plans are in synch with my client's corporate culture and vision in order to make the right placement."
Where does Mr. Sugarman see the legal field in the next five years? He stated:
"A large part of that will certainly be determined by the global economy. However, I see a continued trend of consolidation through law firm mergers. Firms and corporations will continue to respond to a more client-driven market by becoming more efficient and nimble. Firms in particular will continue to enhance their core strengths, capitalize on economies of scale, and build out deeper strategic geographic footprints. Additionally, I see continued high demand for attorneys in the fields of intellectual property, health care and energy/environmental."
How does he tackle obstacles? "I have an internal level of confidence that enables me to overcome the many 'land mines' inherent in the industry. I focus on the task at hand and I strive toward maintaining a positive balance of energy every day."
Does Mr. Sugarman learn something of value from his mistakes? "Always. Isn't that the key to life as well?"
What motivates him to be a legal recruiter every day? "I really enjoy the feeling of developing a close relationship with a candidate who is genuinely grateful for the role I played in helping to secure their new endeavor, which not only results in a higher level of satisfaction for them professionally, but also brings a great deal of happiness to them and their families on a personal level."
Where does he derive his confidence? Mr. Sugarman acknowledged that he derives his confidence from his upbringing, life experiences, and always feeling comfortable interacting with a wide variety of audiences. He candidly admitted, "I've always been pretty confident. It just seems natural to me."
An Inspiring Father, Favorite Quote and Mr. Sugarman's Goals
Who inspires Mr. Sugarman? "My father inspired me while growing up, because he always stood for what he believed in. As a labor and employment attorney, he always goes the extra mile to negotiate the best possible outcome for his clients, and they love him for that." He also values his father for his strong work ethic and for teaching him that there are no shortcuts in business or in life.
His favorite quote is by Tommy Lasorda: "The difference between the impossible and the possible lies in a man's determination." Mr. Sugarman said the quote resonates with him because it's all about perseverance.
Does he have goals? "Professionally, I look forward to continued success and expansion of APS as well as an even wider-reach with respect to helping both clients and candidates reach their long-term goals. Personally, I look forward to continuing to be an active part of my children's development and growth, and in particular, helping them to reach their maximum potential based upon the core values that my wife and I try to instill in them."
What to Expect When Working with Mr. Sugarman
Tony Nasharr, Managing Shareholder of Polsinelli PC/Chicago noted:
"As we continue to grow our Chicago office and expand our national footprint, the select few legal search firms with whom we work must be at the top of their game. Astor Professional Search, under the leadership of Bill Sugarman, epitomizes this notion. Not only has Astor provided us with the highest caliber of lateral partner talent on a consistent basis, but they have done so in a way which makes the entire process seamless. Their combination of in-depth market knowledge, partner relationships, candid communication and high integrity really sets them apart. We look forward to continued mutual success with Astor in the years to come."
Michael Rechtin, a real estate partner at Quarles & Brady, LLP, stated:

"Bill Sugarman, of Astor Professional Search, really helps you examine your career goals and determine what type of firm will be best for you. He knows the Chicago legal market extremely well. He immediately understood what type of environment I was looking for and he helped me to achieve my goals. Changing law firms can be a difficult and stressful process, but Bill made the transition much easier than I expected."
Mitchell S. Roth, Managing Partner of Much Shelist, PC said:

"In an ever-changing legal market, our lateral recruiting efforts continue to be a top priority. Having known Bill Sugarman for over 25 years, we have the utmost confidence in Astor Professional Search to represent our law firm's attorney recruiting interests in a highly effective manner. Astor treats Much Shelist and its lateral task force with integrity and professionalism, and we are thrilled to have Bill and his company securely in our corner."
David Fisher, CEO of Enova, and former president and CEO of options Xpress, Inc., acknowledged:

"As former President and CEO of one of the nation's leading online brokerage firms, I oversaw our search for an associate general counsel. We were extremely selective with exactly who and what we were looking for. Bill Sugarman, of Astor Professional Search, asked the right questions and took the time to find the specific attributes that were critical to us. He presented us with only the strongest candidates to fit our needs. I was particularly impressed with his high level of candor, responsiveness and overall diligence. We were extremely happy with the manner in which he conducted the overall search as well as the outstanding results he delivered."
Brian Howard, President of Stage Equity Partners, LLC, a real estate investment firm, asserted:

"Since the day I started as a real estate associate at a major Chicago law firm, recruiters would call me on a regular basis. My connection with Bill Sugarman at Astor Professional Search was immediate, and his sincerity and knowledge of the marketplace set him heads and shoulders above all the other recruiters. Bill was able to easily identify my goals and concerns and locate the best opportunities. His many connections run to law firms and companies alike, and ultimately enabled me to make the switch to a unique opportunity on the business side."
Jonathan Hill, an intellectual property litigation partner at Freeborn & Peters, LLP, said:

"Having a sizeable book of business in my intellectual property litigation practice, I knew that I would have good options when I decided to leave my previous law firm. Although I had worked with other legal recruiters previously, it wasn't until I worked with Bill Sugarman of Astor Professional Search that I realized how much more value he brought to the table as my advocate. His thorough market insight and attention to detail, coupled with his accessibility and superior work ethic are unparalleled. I continue to be very pleased with the results he delivered."