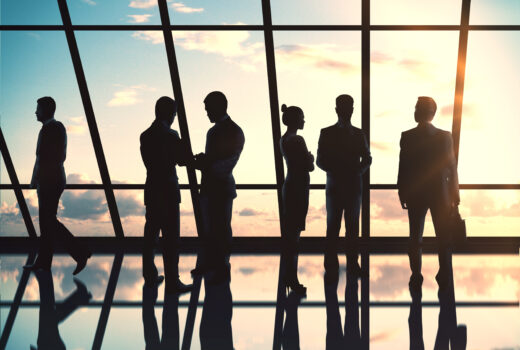 The American Lawyer published results from its annual Midlevel Associates Survey, finding that "third-, fourth- and fifth-year associates are as happy than ever at their law firms." The survey, conducted at 96 participating law firms, asked third-, fourth- and fifth-year associates to rate their firms on several aspects of job satisfaction, including: compensation and benefits; training and guidance; interaction with partners and other associates; interest and satisfaction level with the work; the firm's policy on billable hours; and management's openness about firm strategies and partnership chances. Midlevels graded their workplaces in these categories on a scale of 1 to 5, with 5 being the highest score.
According to the report, associates in their third, fourth and fifth years gave an average composite score of 4.29 out of 5, an increase from last year's average of 4.27. "Associate satisfaction grew in nearly every category lawyers were asked to rate. The results bode well for retention, in particular. The greatest improvement in average score was in the "expect to stay two years" category, rising to 4.18, compared with 4.12 last year. Midlevel associates are also happier on average with regard to the type of work they're doing and the training they are getting. The average score for "interesting work" was 4.51, up from 4.47 last year, and the average for "satisfying work" was 4.39, up from 4.37. Scores for "training and guidance" and "partner relations" increased by similar margins, to 4.24 and 4.45, respectively," (as quoted in The American Lawyer).
"Young lawyers appreciate law firms' efforts to improve work-life balance, the report revealed. Training and mentorship also appear to be working well for firms that have made efforts to improve in those areas. But associates also cautioned their firms in some cases throughout the survey, warning that burnout is a risk and calling on leaders to continue to modernize their business models by moving away from longstanding billable hour policies," the article reports. Of the 96 firms surveyed, the top five firms in terms of midlevel associate satisfaction in numerical order were Schulte Roth & Zabel, Paul Hastings, Drinker Biddle & Reath, O'Melveny & Myers, and Blank Rome.
See highlights from the full article on The American Lawyer.
Contact Bill Sugarman for more information.