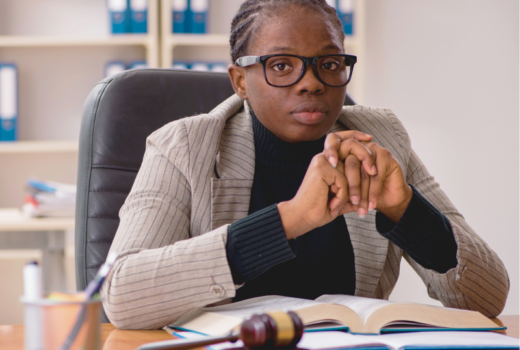 Law360 released its fourth annual Glass Ceiling Report, which surveyed 300 law firms on gender diversity and ranked firms based on the percentage of female equity partners in the United States.
According to the report, women make up just 34% of all attorneys and 23% of partners in law firms across the country. Law360's editor in chief, Anne Urda, notes, "Intentions among law firms are good, and some slight progress has been made, but overall the numbers indicate that law firms need to do much more to close the gap among male and female associates and partners."
Firms with the highest levels of female equity partners tend to focus on building a clear pipeline to equity partnership for women and offering benefits like work schedule flexibility, mentorship programs and greater leadership opportunities in order to retain top-performing attorneys.
Among the 300 law firms surveyed, small firms (20-149 attorneys) had the highest percentage of female equity partners, including Adelson Testan (60%), Walsworth (57.1%), Stokes Lawrence (43.5%), Berry Appleman (42.9%) and Verrill Dana (41.5%).
For medium to large sized firms (150-599 attorneys), the top five best firms for female partners were Fragomen (40.7%), Miller Nash (37.7%), Hanson Bridgett (37.1%), FordHarrison (33.3%) and Chapman & Cutler (31.2%).
In the biggest category of 'Big Law' firms (600+ attorneys), firms with the highest percentage of female equity partners were Littler (28.5%), Faegre Baker (27.2%), Jackson Lewis (26.1%), WilmerHale (25.1%), and Ropes & Gray (25%).
See the full article and rankings on Law360.
(Subscription required to access full articles.)
Contact Bill Sugarman for more information.